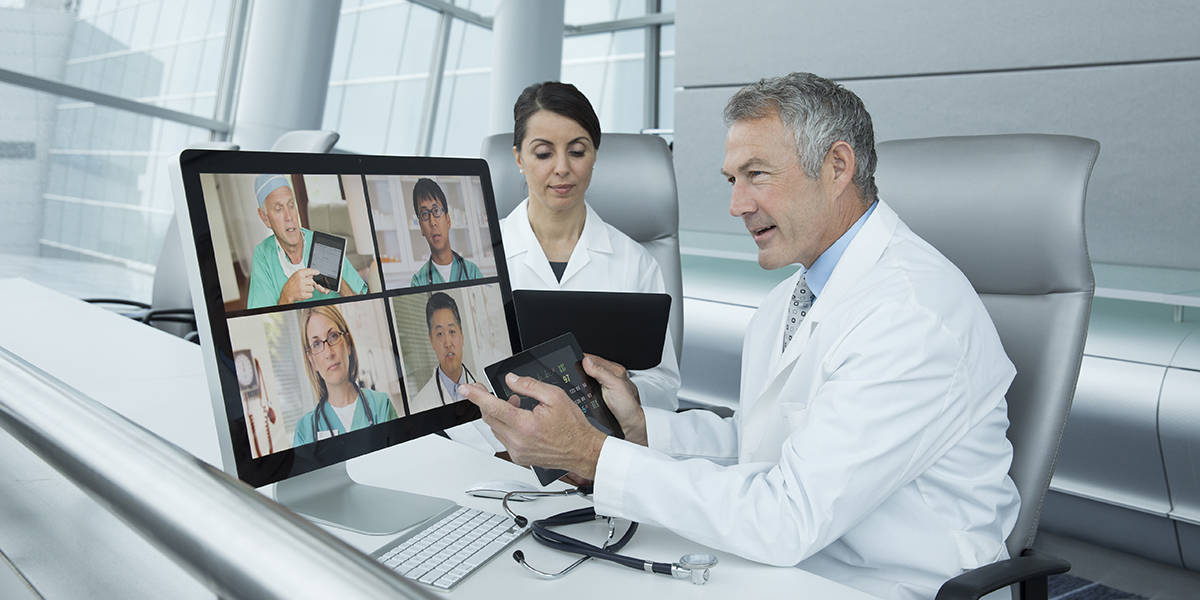 How to Hire Health Care Workers Fast
Published April 6, 2020
Health care workers find themselves on the front lines when mass health emergencies occur. Hospitals, clinics, mobile medical units, and many other types of facilities and providers must make sure they have enough qualified staff on hand to care for immediate needs, and prepare for others who will require support.
SPEED UP HEALTH CARE HIRING
Our earlier article about the growing skills gap in the U.S. mentioned health care as one of the main areas of concern. In fact, the U.S. Chamber of Commerce Foundation reported that the hiring demand in health care is 44% higher than the supply of qualified workers. When far-ranging health events happen, filling this gap becomes even more critical—and daunting. 
However, there are ways to speed up health care hiring and onboarding. That may include automating various parts of the process, and utilizing remote onboarding options.
Many industries find themselves needing to speed up their hiring process right now, including health care. Read our recent report, "Recruiting with an Eye on Time," for insight about mobile and social strategies that can help you speed up recruiting and onboarding.
AUTOMATED RECRUITING, AND REMOTE ONBOARDING
Healthcare recruiting presents a number of unique challenges, especially when urgency is a concern. One particular issue is the fact that hiring managers often must recruit for drastically different roles at the same time:
Nurses, physicians, and physical therapists require a mix of specialization, training, and experience. Filling these roles can be complicated when you consider the skills gap mentioned above. 
Meanwhile, filling support or clerical roles, such as aides, administrators, and office personnel, can be difficult because of low hourly wages, or inflexible schedules. 
No matter what health care position you need to fill, two ways to speed up recruitment involve automating key steps, and leveraging remote onboarding options. Here are three areas to focus on:
1. Scheduling and communicating
Schedules can be hectic across the health care industry. Trying to schedule a phone screening with a nursing candidate could involve trying to align multiple schedules at different times. This situation can be compounded when candidates are currently employed, and already trying to balance a tricky professional schedule.
In some cases, candidates can engage with your hiring team during hours that extend beyond the traditional work day:
You can set up interviews using automated scheduling tools, and allow job seekers to pick times that work for them.
Simple, web-based calendars can let candidates see when interviews are available. This can help you and them avoid having to slog through a series of emails in order to set a time.
Meanwhile, automating the way you communicate can save you time, and help candidates stay up-to-date on next steps:
Sending text replies to candidates can help you speed up communications, and simplify scheduling.
An applicant tracking system (ATS) such as myStaffingPro gives you options to standardized text messages, so candidates who authorize texting can receive the same messages regarding their status.
Similarly, email auto-replies can quickly inform candidates where they are in the process.
2. Using videos and pre-recorded questionnaires
Very few things take the place of a face-to-face interview, especially as you narrow your search to top candidates. However, there are times when you simply have to move fast, and an in-person interview isn't an option.
In such cases, hiring managers can turn to teleconferencing in order to make a face-to-face impression. But what happens when everyone's just too busy? In a case like this, in states where it is permitted, you can give candidates the option to answer questions via a video recording.  
You can provide questions through secure email, a download, or even a video of yourself or hiring team. Paying attention to how you frame your interview questions can help you move through the process as quickly and effectively as possible.
Your candidates can respond to your questions via a video reply. You can suggest a time limit for answers, or even give candidates a specific due date.
In addition, key members of your interview panel can review each candidate's recorded answers on their own time. Collectively, you can decide how far into the hiring funnel various candidates will go.
3. Remote onboarding options
As your dedicated ATS, myStaffingPro includes a number of features that can support you during recruitment and onboarding, including:
Nearly every level of health care hiring is in flux right now. Whether you need to fill temporary openings, or solve a long-term hiring need, finding ways to automate the process, and utilize remote onboarding options, can help you fill the gaps, and serve more people in need.   
Healthcare recruitment promises to remain competitive for some time. Turn to myStaffingPro to help streamline your process, and connect with qualified candidates, no matter where they are.