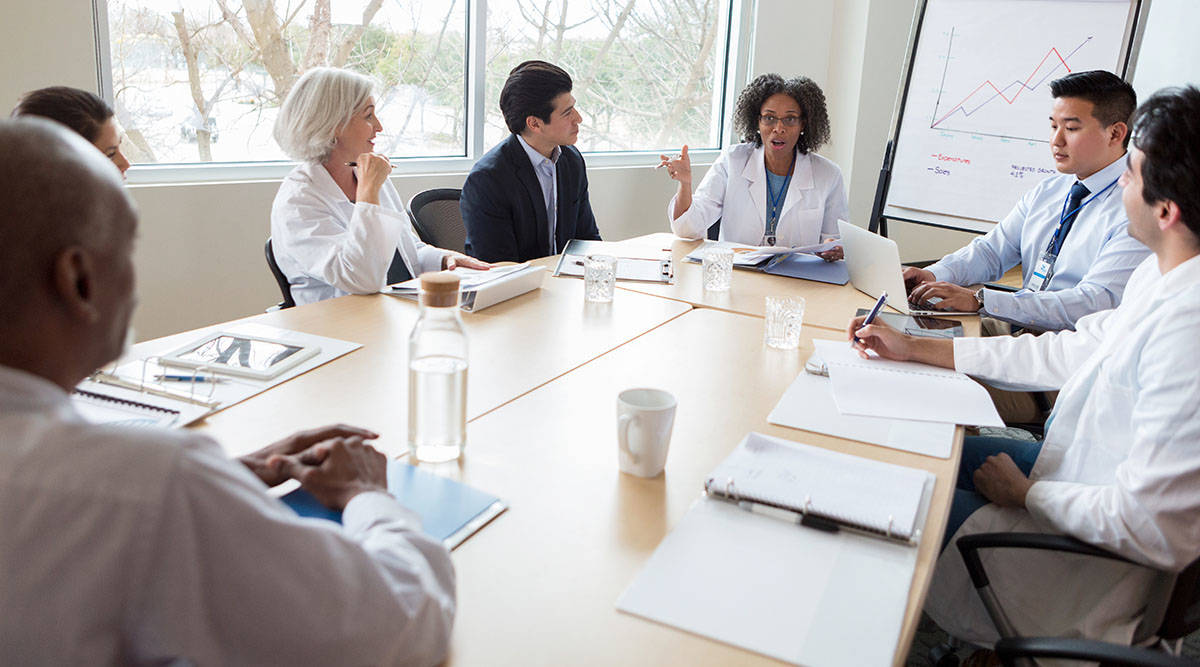 Your Reputation Matters in Health Care Hiring
Published May 27, 2020
Sometimes, health care recruiting can seem like a fairly methodical process. Other times, your recruiting needs can be urgent, a situation that many hospitals, care clinics, and mobile health units find themselves in right now.
Urgent or not, when it comes to health care recruiting, 90% of candidates consider your employer brand to be an essential recruiting resource, according to the Healthcare Recruiting Network. How does your employer brand stack up?
YOUR EMPLOYER BRAND AND URGENT HIRING
In health care, most hiring professionals are accustomed to facing down challenges:
Filling health care openings can include connecting with candidates with vastly different skillsets.
Depending on the size and nature of your organization, your job may include recruiting epidemiologists, registered nurses, call center personnel, and front-desk administrators—all in the same week.  
While some candidates will be looking for an opportunity that aligns with their specialized training, others will be on the hunt for a slight pay increase, better hours, or a more positive work environment.
In addition, according to the Healthcare Recruiting Network, as many as 40% of current healthcare employees are searching for positions elsewhere.
From one point of view, this stat suggests issues with retention at a time when organizations can least afford to lose key employees.
However, there's another side to the story: If passive job seekers like what they see when they discover your employer brand, they may decide that your organization is the right match, and switch gears into active job seeking mode.
Below, we'll highlight three steps you can take to help make sure your employer brand is helping you accomplish your short- and long-term recruiting goals.
Is your health care staff equipped to handle the needs of patients? Our report, "Recruiting with an Eye on Time," offers insights that can help you connect with qualified candidates, and speed up the recruiting process.
FOCUS ON YOUR EMPLOYER BRAND
Job seekers find you in any number of ways. They may land on an opening via career sites like Glassdoor and Indeed, or discover you through an organic web search, social media, word-of-mouth marketing, or even personal experience. When they do, your employer brand will become a vehicle through which your organization tells them what you're all about.
In health care, this can involve many things, including your:
Mission
History
Reach of your regional network
Relationship with innovation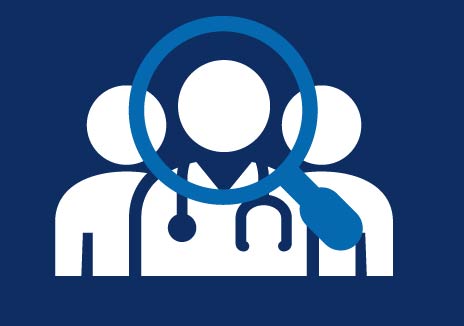 Not all candidates will become employees. However, your employer brand can play a major role in filling your talent pipeline with people who will want to keep an eye out for your next job opening.
Here are three steps that can help you put your employer brand to work:
1. Conduct an employer brand audit
If you're facing a critical hiring need right now, this may not be an ideal time for a full-scale employer brand audit, complete with the help of an outside creative agency. However, there are some ways to start reviewing your employer brand now, while setting the stage for a deeper dive later.
To begin, you'll want to ask and answer a number of key questions:
Are you consistently losing out on top candidates?
Are you having a difficult time filling specialized positions?
Do have retention issues with office, clerical, and phone positions?
Answering these types of questions can help you see what you're doing well, and where you may be struggling.
Another step is to begin a competitive audit of other regional providers.
Are their messages resonating more than yours?
What approaches do they take in their recruitment messaging?
Are they touting their missions?
Are they focused on innovation or specialties?
Doing so can generate insight into what your competition is focusing on, and help ensure that your messaging stands out in ways that are unique to your organization.
2. Connect with job seekers in multiple ways
All organizations want access to diverse talent pools. In health care, this can be critical when you need to  hire quickly. As you ramp up recruitment, look for different ways to reach audiences.
One place to connect is through social media. 
If potential employees are on social media to this extent, what will they find when they visit your social media pages?
On the opposite end of the spectrum, an employee referral program can get current employees involved in referring qualified candidates.
Your referral program can help ensure that candidates match the requirements, especially since your current employees will have a good sense of what it's like to work there.
And recruiters can help you fill positions when time is of the essence:
Recruiters who specialize in health care recruiting can serve as brand advocates when they reach out to their talent pools.
They may even help candidates see matches and connections they may have overlooked on their own.
While recruiters come with fees, it may be a cost worth taking on when you have urgent needs.
3. Take advantage of key features in your applicant tracking system (ATS)
When you're actively building a talent pool, you don't want to keep closed jobs listed as open on career sites, or leave old openings on your website. When you do, you're inviting resumes you don't need. You may also be harming your employer brand, especially if candidates apply and never hear back.
Openings you create using myStaffingPro as your ATS integrate with career sites, as well as your own careers page. 
When you keep jobs up-to-date, qualified candidates won't feel like they wasted their time applying to something that was actually closed.
Hiring will always come with ups and downs. In health care, as with every industry, be sure to keep an eye on ways that you can put your employer brand to work. As a stabilizing factor, your employer brand can be the key to differentiating your hospital, clinic, or facility, and thereby attracting the right candidates at the right time.
When you need to make an urgent hire, time may not allow for a slow recruiting process. Still, no matter where you are in the hiring cycle, myStaffingPro can help you build relationships with candidates, recruit quickly, speed up onboarding, and more.