Hiring Software to Decrease Your Time-to-Fill
The length of the interview process can be maddening for executives, administrators, hiring managers, HR professionals and job candidates alike. Companies are increasingly looking for hiring software to speed up the process. myStaffingPro creates powerful workflows that alert the next person in the process to take action—so your hiring managers aren't left wondering if they'll ever get that new employee on the floor.
The hiring must flow

Hiring is an intricate dance between candidates who don't know your system, managers and executives short on time, and HR professionals caught in-between. By establishing workflows, HR professionals can quickly notify hiring managers and administrative staff—via email and even text—when they need to review an application or schedule an interview. Once you have narrowed down the choices, a candidate selected for an interview can be alerted and given interview time options.

Where's that resume?

Busy managers are likely to want to have candidate work history and qualifications in front of them on the day they need it—and not a moment before. myStaffingPro's applicant document and record management system allows HR professionals to attach the exact documentation your staff needs at the moment they need it, and it fits right into your workflow.

Never give the wrong answer

It can be uncomfortable for HR professionals to field calls from candidates in the middle of the hiring process. myStaffingPro's self-service status check-in allows candidates to see where they are in the hiring funnel. They can see that their resume is still under review, rather than calling while you shuffle through paperwork.
Job seekers should be nervous. Not worried
Job seekers should be nervous about performing well on an interview, not about their personal information ending up in the wrong hands. myStaffingPro's HTTPs security helps ensure that sensitive employee data can only be viewed by users with access to your system.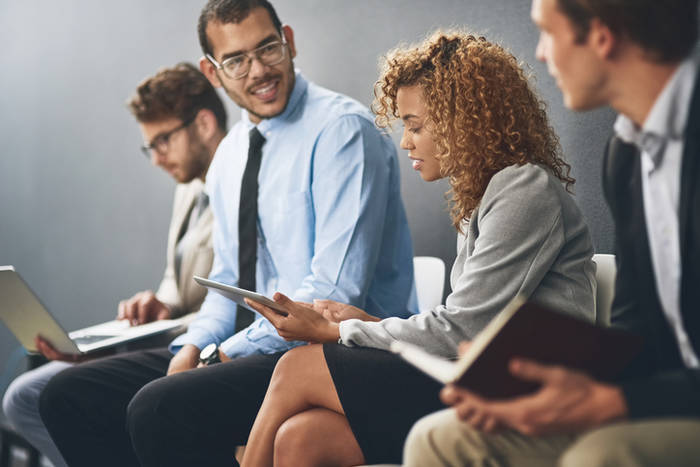 Streamline Your Hiring Process as Your Business Grows
As your business grows, myStaffingPro offers advanced hiring options for our enterprise-level clients:
Mobile-Friendly Hiring Manager Feedback

Text hiring managers when you have a candidate to review or want to schedule an interview.

Automated Phone Interviews

Streamline the phone interview process by adding an option for candidates to use Interactive Voice Response.

Video Interviews

It's not always easy to get candidates and interviewers in the same room. This feature adds the ability to conduct interviews by video.

Interview Guide

Guide interviewers through the process with company provided instructions. Includes the ability to add notes from phone interviews.

Offer Approval

Provide decision makers and candidates with a professional, easy way to review and approve job offers electronically.